Our children's classes are a fun and exciting approach to the study of martial arts. Children learn through experience, with an emphasis on enjoying the process.
As children progress through the Z-Ultimate curriculum, the focus changes to include all three aspects of martial arts training: CLASSICAL, PRACTICAL, and TACTICAL. Children begin with more of a CLASSICAL approach (what are the movements and how can they understand their body), with some elements of the PRACTICAL (how the movements work). As they learn more, they also start to explore the TACTICAL piece (how different circumstances change how the movement can be used). For more on the three aspects of the arts that we teach, please
check out our ADULTS section
.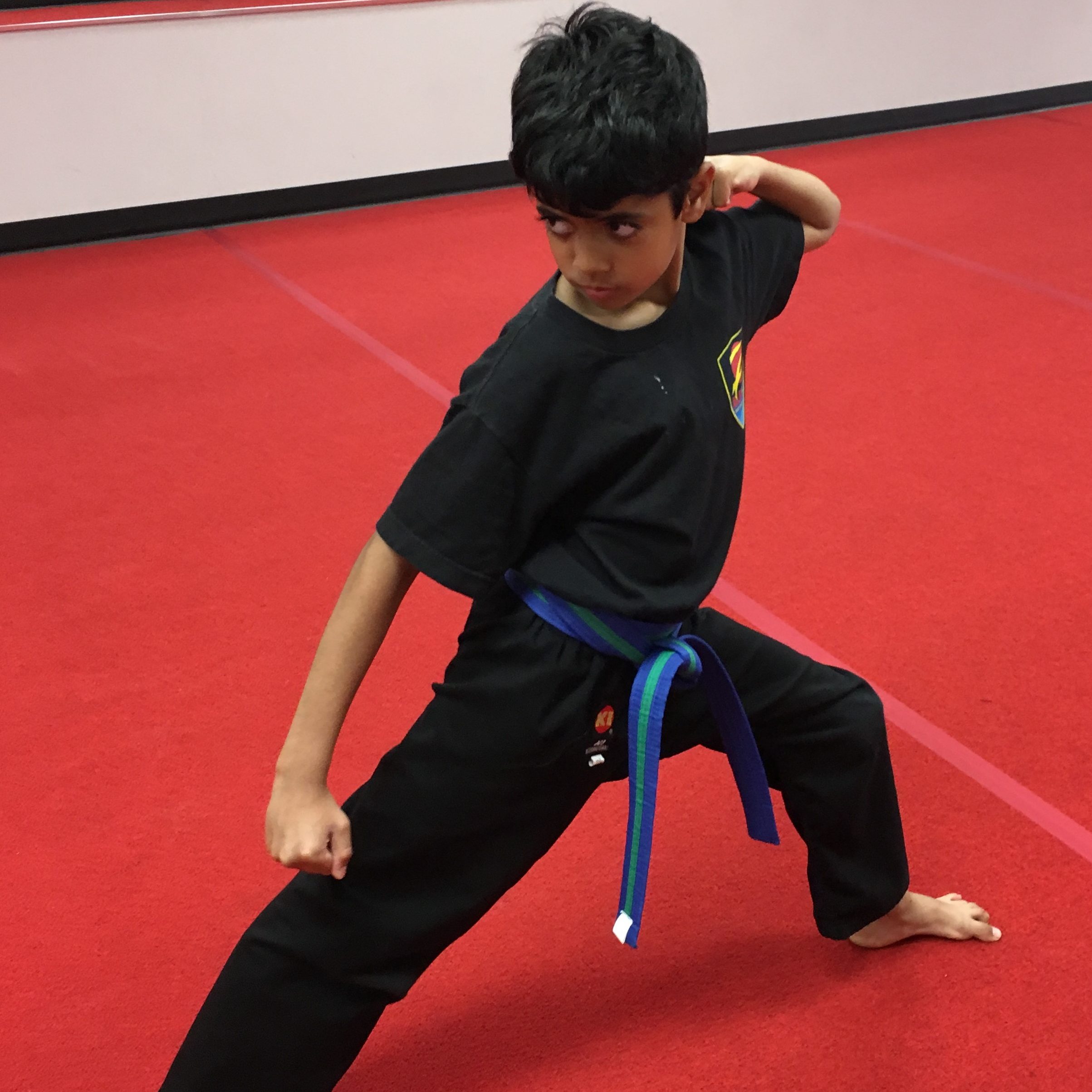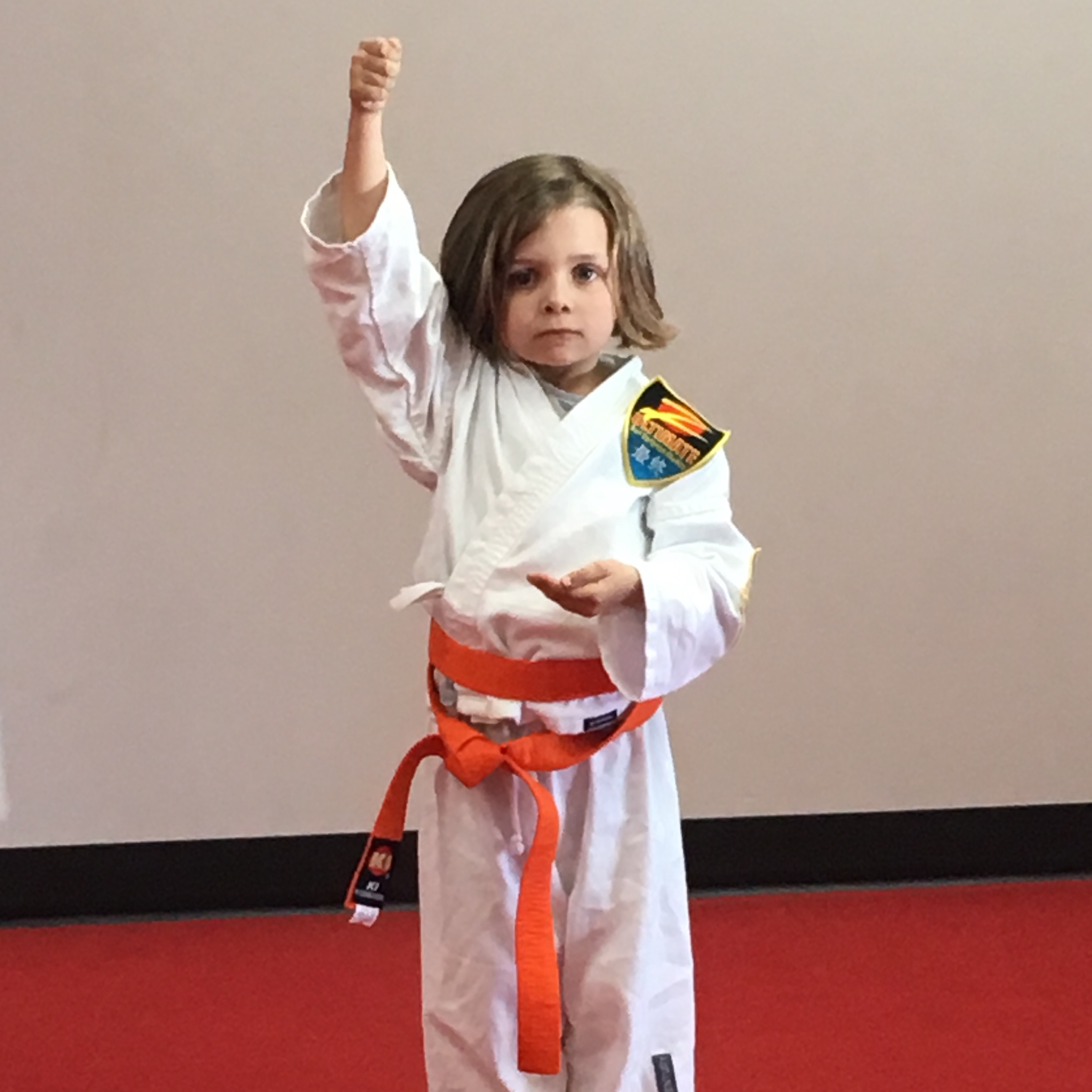 But our curriculum is far more than just physical. The study of martial arts also helps children
Strengthen their mind (things like developing self-discipline, willpower, focus, and self-control)
Deepen positive character traits (things like respect, perseverance, confidence)
And as a result, helps develop their sense of self-esteem and self-worth!
Having a guide that helps connect a child's physical movements and experiences to these other characteristics is one of the things that makes martial arts training a unique method of helping them grow. Through our personalized program, we're able to reinforce these qualities individually to help your child maximize their growth!
Below are a series of questions that parents frequently ask on behalf of their children, and will help you navigate the confusing messages that can be found out there.
Will martial arts make my child violent?
Definitely not! Over the years, as a matter of fact, I've seen so many examples of kids who had violent tendencies actually become LESS violent as a result of our program! We understand that kids explore the world first in a physical way, and sometimes this means that sometimes they interact with each other in a physical way when they are upset or angry.
What our program does is to give kids an outlet for that extra energy, while also giving them an understanding that self-defense is a tool for personal growth and development. Respect for all living things is a cornerstone of our program, and right from day one we'll start a dialogue with your child about respect for others and not using martial arts except in cases of self-defense. Being able to have this dialogue through personalized instruction is one of the reasons our program is so successful in helping kids achieve their personal best!
Will my child get hurt?
I can't say that it will never happen. Much like baseball or basketball, it is a physical sport. What I can definitely say is that I've had many children come to our program for years and years and they've never been injured. In fact, this is the norm for the vast majority of our students. As a result, because I've worked with so many kids who also are involved in other sports, my perception is that FAR fewer people are injured at karate than they are in other sports programs!
From the padded floors, to proper gear, to step-by-step personalized instruction, we do our utmost to ensure your child's safety.
What if my child isn't athletic? Will she have a hard time?
Very often, kids who aren't athletic come to our program and they love it! That's because with martial arts, you go at your own pace. It's a process of education, and through our personalized instruction method, our teachers are right there to help. Everyone is encouraged to do their personal best and celebrated for their successes in a positive atmosphere that is designed to help each individual grow at their own pace and in their own way. There are so many aspects of martial arts training, kids of all athletic abilities will find some areas that they will naturally gravitate towards, and others which will challenge them and help them grow.
Will my child want to stick with the program?
One of the things we pride ourselves on is making our program not just educational, but also fun! The curriculum and the interactions with other kids and instructors are designed to have your kids learning while enjoying the process. In addition, our culture is welcoming and supportive, and there are so many kids I've taught literally from elementary school through college, some of whom have gone on to become instructors in their own right. I've seen many lifelong friendships develop between students of all ages. Below is an excerpt of something else I wrote a few years ago:
"A couple of years ago, I came across an article that claimed that the AVERAGE amount of time that a student studied martial arts for was approximately 7 months. To be transparent, I can't find the article in order to properly cite it, and I don't recall the methodology they used to collect that information, but I have to say that sounds fairly accurate. Either way, I can tell you that the AVERAGE amount of time that a student who enrolls with me is approximately 38 months. How is that possible? It's only possible because people find the curriculum interesting and engaging, they love the community that we've created, and they are getting the results they want."
Will my child learn a skill that he can be proud of?
Absolutely! Back in 1985 when I first started learning karate, it was taboo to mention that you were taking lessons. As a 74-pound eighth-grader, I knew it just wasn't a good idea in an era when bullying was a little more commonly accepted as "boys will be boys." Letting other kids know was a one-way ticket to humiliation (or worse). Wow am I glad times have changed! I can't tell you the number of talent shows and performances that students have invited me to over the years. My favorite part is seeing not only the pride on a child's face as they get to show off the things they've been working on to their peers, but also that the audience is blown away by what they can do! 
What age is appropriate for kids to start taking martial arts classes?
At Z-Ultimate, because of our personalized method of instruction, we are able to work with kids of a variety of different ages. Also, we are able to adjust our curriculum depending on the age and capabilities of the individual so that they can get the benefits out of training. We typically start kids out as young as age 4 or 5, but of course they don't have to be that young to start. By that time, most of them are ready for a program like ours. Just to make sure, though, we offer a free trial introductory private class to be able to assess your child to see if they are ready. And we follow that with a month of sessions at a special price as an extended trial to make sure it's a good fit for your child and your family.
In order to celebrate and reward a child's progress and their growth in the martial arts, Z-Ultimate students work on a belt system. Students make progress at their own pace, and new belts are earned by completing a curriculum and demonstrating proficiency in skills required for each level. At the appropriate time, the instructional staff will invite a student to participate in the testing process.
Come in and see how Z-Ultimate's personalized approach will help your child achieve their personal best by scheduling a free Introductory Private Session today!
Click here to download some more information about our program!
"I just had to let you know that I have never seen my son as happy and proud as he was yesterday when he came home from class with his Yellow Belt!  He was positively glowing with excitement as he showed me his certificate along with his new belt!  I cannot thank you enough for being such a wonderful teacher and role model for him and making him fall in love with karate."
- Alicia M