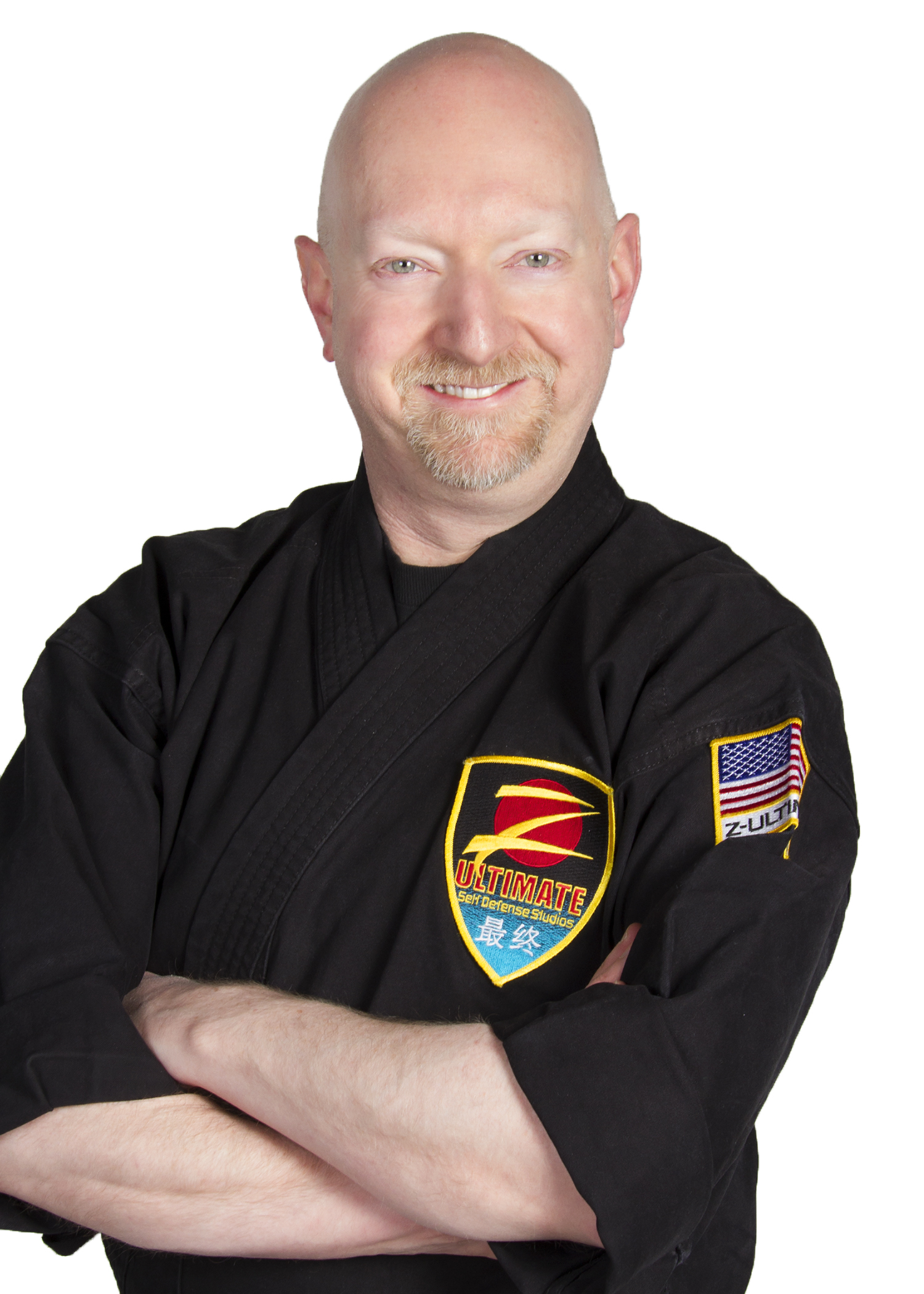 Benjamin Thomas
Studio Manager
Ben's life really began at age 6 when he saw Star Wars for the first time, which created in him a lifelong dream of becoming a Jedi. A bit later, his passion for hitting things that weren't his siblings began at age 13 when he took his first Kempo class, and he's been hooked ever since.
He attended Wesleyan University and while a student there co-created a martial arts club which ultimately generated 7 Black Belts. Several of these became teachers, and some of them are still coaching today. Upon graduating with a Bachelors degree in Economics and zero desire to be chained to a desk, he opened his first martial arts school in Glastonbury, Connecticut and along with his partners helped develop it into an organization of 5 schools while helping more than 150 students achieve their dream of becoming a Black Belt. Along the way, he mentored many other teachers, created his own curriculum, and got the opportunity to study with some great martial artists across a variety of disciplines.
In 2011, he moved to Seattle and connected with Z-Ultimate Self Defense. In his three years there, he was fortunate to work with Master Preston Ducati and the Washington team as the Chief Instructor in Mercer Island before moving to Minneapolis in 2014 to open the first Z-Ultimate school in Minnesota.
What keeps him going as a teacher? It's pretty simple: seeing the look in a student's eyes when they realize they've just accomplished something they never thought they would be able to. He looks forward to seeing that look for many, many more years.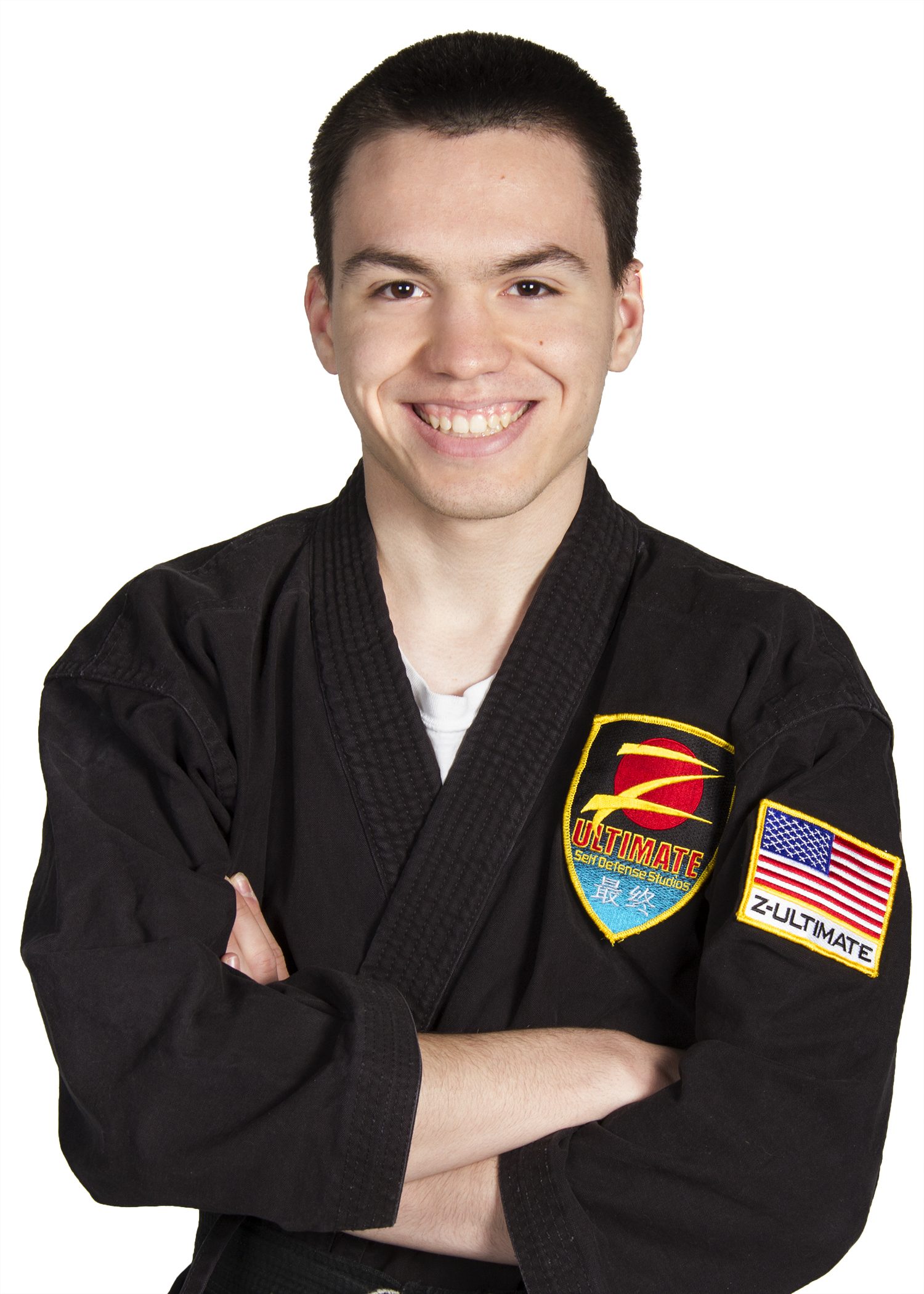 James Bellitto
Instructor
Fueled by a love of the Teenage Mutant Ninja Turtles and a desire to jump high, James began his martial arts journey at age 5, practicing Tang Soo Do karate for about 7 years.
After earning a junior black belt, a cross-country move brought James to Seattle and Z-Ultimate in 7
th
grade, where he first met Sensei Ben.
Starting from scratch in Kenpo, James began as an instructor at age 16, and earned his 1
st
degree black belt at age 17.
Eventually, his college search brought him to Macalester College, and the Edina Dojo!
Within the martial arts, James is most interested in promoting personal growth through constant improvement and accumulating knowledge over time.  He believes that one does not earn their belt on the day of their test, but rather every day leading up to it.  It is easy to live up to high expectations for yourself on one, highly anticipated day, but it is much harder and much more rewarding to do so every day of your life!
Outside of the dojo, James is an Eagle Scout and a student at Macalester College, where he hopes to double major in Spanish and English.  He is left-handed, a dog person, and an avid reader who wants to follow in Sensei Ben's footsteps and open his own dojo someday!
"Ben has a sincere and generous heart that makes him an incredible role model for any human being. If you are looking for a role model for yourself or your child, you will not find another person with more commitment, sincerity, integrity, and discipline. I have traveled all over the world and trained with all sorts of instructors and each of them has taught me something I value, but not one of them was better than Ben. Out of respect for my other teachers, my wife and my family, I won't say that I owe it all to Ben but I will say that if he makes a tiny fraction of the difference in your life that he has made in mine (and many of his other students), I guarantee you will not regret a day of your decision to join his school." - Jonathan M